Happy Pet Thailand Co., Ltd is a joint venture between Interquell GmbH and a Thai company. Together we bring No.1 super premium pet food, Happy Dog and Happy Cat, from Germany to Thailand. Our products are selected and produced from the best natural raw materials and variety source of meat protein from Germany and many countries around the world.
We at Happy Pet have a firm belief that our pets are a part of our family members and whatever we feed them, it's the same thing we feed ourselves. That is why all the ingredients in our pet food are the same quality as human's food. We believe that love is the most important component of our pet food so we want to see our pets will be healthy and happy.
Happy Pet Thailand, we believe in intention of doing business like Interquell family, everyone in our company work together like the one in member of family.
We enjoy working as a team into intended to achieve the target of the company together. We must focus on the value of pet's food, Happy Dog and Happy Cat quality that who will pass on the best of pet food to owner pet lover and pets.
We are truly a family.
HAPPY PET Thailand Co.,Ltd
57 Park Ventures Ecocomplex, Suite 1802-1807,
18th Floor Wireless Road,
Lumpini, Pathumwan,
Bangkok, TH, Thailand

1.
We are dreaming big and looking for challenges to grow ourselves and the organization.
2.
Our people are essential, that's why we want them to be happy and care about them.
3.
A mindset of ownership among our people makes us stand out.
4.
We keep things easy, simple and straightforward. Complexity is a waste of resources.
5.
We focus on the things that matter, because it is impossible to be excellent in everything.
6.
High performance motivates people and will be rewarded.
7.
We lead through example. Titles don't count anything without our actions behind them.
8.
We are open but critical, we learn and grow, we stay humble at any time.
9.
Excellent ethics, no trickerys and politics is our style. Non-compliance will be punished.
10.
In everything we do we embrace the long-term view and see challenges along the way as opportunities.
11.
Consumer is king and our brands must play a meaningfull role to make their lives happier.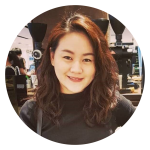 Nalinee Wisetwongsahakit // GM
Nationality: Thai
Degree: BBA (International Business Management)
Motto:
"A person who never made a mistake never tried anything new."
(Albert Einstein)
About my work at Happy Pet:
I just started into the pet business without more of pet nutrition knowledge. Until today I have a part of Happy Dog and Happy Cat, which is a great pet's food and benefits for a truly pets. Make me have a good experience of life quality of my beloved pet, which we should choose the best thing for them because of they are a part of our family.
So, I think this is the base of culture of our management team of Happy Pet Thailand as same as member of company family. I am so proud to be a part of this organization, my intention is the understanding's leader, team has an opportunity to learn how to be part of firm by as possible to sharing own experience by pulling out their potential to use to the fullest. Team positive's mindset will be strong of organization.
Ratchanee Thanasilp // CFO
Nationality: Thai
Degree: BBA (Marketing & Business Administration)
Motto:
"Keep "Good" like "Salt" to preserve salinity"
(Rajini school)
About my work at Happy Pet:
I am very proud to be a part of Happy Pet Thailand, I have learned and developed various aspects of work in my responsible and other management areas. From the Happy Pet Asian Group, the company has provided foreign exchange and assisted information to bring out the advantages if each country to adapt to the best and get the better work. I hope that our commitment and attention to the management team of Happy Pet will continue to achieve our sustainability.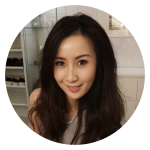 Phonthip Wisetwongsahakit // Sales and Marketing
Nationality: Thai
Degree: D.V.M. (Doctor of Veterinary Medicine)
Motto:
"Live as if you were died tomorrow, learn as if you were to live forever."
(Mahatama Gandhi)
About my work at Happy Pet:
As a veterinarian, I have concerned that balanced nutrition is the core value of pet food. While I joined at Happy Pet, I learned about source of ingredient including concept or good intention to deliver all these good food to the animal as their own pet.
As Sale & Marketing Manager at Happy Pet, I love working here cause there surrounding with potential people who have entrepreneurial spirit, Work Smart, Teamwork and always share their experience to me as a member of the Happy Pet Family