PT Happy Pet Indonesia is a Jakarta based German company, specialized in import and distribution of pet food throughout Indonesia.
Being the local Indonesian unit of Germany's Happy Pet Group and Interquell GmbH, which is one of Germany's biggest premium pet food producer, Happy Pet Indonesia is the principle of Happy Dog and Happy Cat, Germany's No.1 premium pet food brand.
Happy Pet Indonesia is focusing on distribution channels such as pet shops, pet clinics as well as modern trade. The office is located in the heart of Jakarta's central business district at Jalan Jenderal Sudiriman.
At Happy Pet Indonesia, we believe in our strong culture. Being part of a family owned, German company, this also reflects onto our values. Our brands Happy Dog and Happy Cat, should not only make pets and their owners happy, but also our team. Therefore we have set a work frame in our company, that enables everyone to work happily while achieving great results together in a diverse team.
We are truly a family.
PT. HAPPY PET Indonesia
Sampoerna Strategic Square,
South Tower, Level 30
Jl. Jenderal Sudirman Kav 45-46
Jakarta 12930, Indonesia

1.
We are dreaming big and looking for challenges to grow ourselves and the organization.
2.
Our people are essential, that's why we want them to be happy and care about them.
3.
A mindset of ownership among our people makes us stand out.
4.
We keep things easy, simple and straightforward. Complexity is a waste of resources.
5.
We focus on the things that matter, because it is impossible to be excellent in everything.
6.
High performance motivates people and will be rewarded.
7.
We lead through example. Titles don't count anything without our actions behind them.
8.
We are open but critical, we learn and grow, we stay humble at any time.
9.
Excellent ethics, no trickerys and politics is our style. Non-compliance will be punished.
10.
In everything we do we embrace the long-term view and see challenges along the way as opportunities.
11.
Consumer is king and our brands must play a meaningfull role to make their lives happier.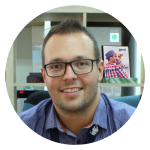 Nationality: German
Degree: BA (Dual) Logistics Management
Motto:
"I believe it is possible for ordinary people to choose to be extraordinary"

About my work at Happy Pet:
Working at Happy Pet for me is priceless – never could I've imagined to work in such a "family-like" yet dynamic environment, while at the same time enjoying a lot of freedom to build the best possible business out there.
Therefore someone could best describe us as a start-up with lots of entrepreneurial spirit, destined to revolutionize the pet food category in Indonesia.
From career perspective a once in a lifetime experience. And even better to experience this in such a great team, as we have it.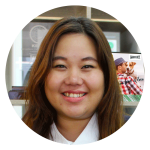 Feriska Febrina // Sales Manager
Nationality: Indonesian
Degree: Bachelor of Economics (Accounting)
Motto:
"Do the best & be grateful"

About my work at Happy Pet:
Our strong and solid team is the key to success. We are like a family and will grow together.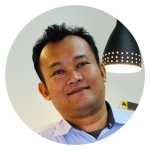 Nationality: Indonesian
Degree: Bachelor of Accounting
Motto:
"Life is never easy, better be prepared for the worst."

About my work at Happy Pet:
Happy Pet Indonesia is a great place to work. For me, since working in here it has become easier to believe, that the concept of a "dream job" can exist. And I Would like more people to experience that the professional life that they always dreamt of, actually can exist.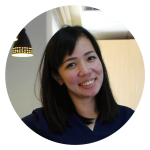 Charity Danar // Supply Chain Manager
Nationality: Indonesian
Degree: Bachelor of Industrial Engineering
Motto:
"Dream big, work hard and make it happen"

About my work at Happy Pet:
Being part of the "Happy Pet Family" is a great experience for me. We do enjoy work in here like we would enjoy a nice traveling journey with our family. All we need to know is that everything is possible, no matter what it is. Get good, get better, be the best!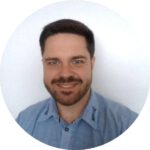 Manuel Denner // Product Manager
Nationality: German
Degrees: BA Asian Studies and Management, MA General Management, MBA
Motto:
"Always look for the positive side of things."

About my work at Happy Pet:
After a very short period of time, Happy Pet already proved its promises and put one in the middle by fostering human capital and sharing of expertise. People are developed in accordance with their needs and expectations towards their position. What I like a lot is the fact that the young, dynamic, and mutually supporting company culture is present at all times. Happy Pet offers a lot of freedom to develop new approaches to push both market development and product development.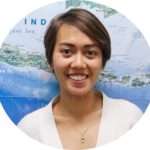 Desy Mutiara Fajar // People Development &Culture Manager
Nationality: Indonesian
Degree: Master's degree in Psychology Industries and Organization
Motto:
"Know your subject !"

About my work at Happy Pet:
I wish I discover this company earlier Working here is FUN, I can create my own so-called playground, because for me, work is a game, my very serious game. Everyone here is also allowed to bring their own color so we can have our own beautiful rainbow inside us as company and that's what make us unique.
So looking forward to welcoming whoever read this statement. Let's make something different!"