Happy Pet Hong Kong Limited is a Hong Kong based German company, specialized in import and distribution of pet food throughout Hong Kong. Being the local unit of Germany's Happy Pet Group and Interquell GmbH, which is one of Germany's biggest premium pet food producer, Happy Pet Hong Kong is the principle of Happy Dog and Happy Cat, Germany's No.1 premium pet food brand. Happy Pet Hong Kong is focusing on distribution channels such as pet shops, pet clinics. The office is in the middle of Hong Kong Tsim Sha Tsui.
At Happy Pet Hong Kong, we believe in our strong culture. Being part of a family owned, German company, this also reflects onto our values. Our brands Happy Dog and Happy Cat, should not only make pets and their owners happy, but also our team. Therefore we have set a work frame in our company, that enables everyone to work happily while achieving great results together in a diverse team.
We are truly a family.
HAPPY PET Hong Kong Limited
Unit 1111, 11/F Silvercord Tower 2, 30 Canton Road,
Tsim Sha Tsui, Kowloon, Hong Kong


1.
We are dreaming big and looking for challenges to grow ourselves and the organization.
2.
Our people are essential, that's why we want them to be happy and care about them.
3.
A mindset of ownership among our people makes us stand out.
4.
We keep things easy, simple and straightforward. Complexity is a waste of resources.
5.
We focus on the things that matter, because it is impossible to be excellent in everything.
6.
High performance motivates people and will be rewarded.
7.
We lead through example. Titles don't count anything without our actions behind them.
8.
We are open but critical, we learn and grow, we stay humble at any time.
9.
Excellent ethics, no trickerys and politics is our style. Non-compliance will be punished.
10.
In everything we do we embrace the long-term view and see challenges along the way as opportunities.
11.
Consumer is king and our brands must play a meaningfull role to make their lives happier.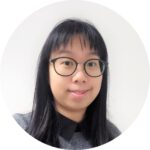 Nationality: Chinese
Degree: BA Business Administration in Accounting
Motto:
"I've always believed that if you put in the work, the results will come. (Michael Jordan)
About my work at Happy Pet:
Happy Pet is a multinational company. Working in Happy Pet is a valuable experience. Company let us have a chance to try many new things. We are starting up in Hong Kong. Thanks for pet shops helping and supporting us. We treat our colleagues and pet as our family members. We will do our best to make owners and pets happy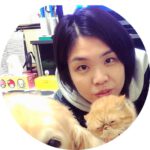 New Liu //
Sales Executive
Nationality: Chinese
Motto:
"We persist not because of seeing hope, but because in order to see the hope"
(Mimi Szeti)
About my work at Happy Pet:
I enjoy my time in Happy Pet very much. During work, our teammates are cooperative and works like family. Such a warm environment motivates us in a friendly way. I am grateful to be a part of the team.