Happy Pet Gulf Trading LLC is a Dubai based German company, specialized in import and distribution of pet food throughout UAE. Being the local unit of Germany's Happy Pet Group and Interquell GmbH, which is one of Germany's biggest premium pet food producer, Happy Pet Gulf is the principle of Happy Dog and Happy Cat, Germany's No.1 premium pet food brand. Happy Pet Gulf is focusing on distribution channels such as pet shops, pet clinics. The office is in Dubai, Al Nahda 1.
At Happy Pet Gulf, we believe in our strong culture. Being part of a family owned, German company, this also reflects onto our values. Our brands Happy Dog and Happy Cat, should not only make pets and their owners happy, but also our team. Therefore we have set a work frame in our company, that enables everyone to work happily while achieving great results together in a diverse team.
We are truly a family.
Happy Pet Gulf Trading LLC
Office 706, Saheel 1
Al Nahda 1, Dubai
United Arab Emirates

1.
We are dreaming big and looking for challenges to grow ourselves and the organization.
2.
Our people are essential, that's why we want them to be happy and care about them.
3.
A mindset of ownership among our people makes us stand out.
4.
We keep things easy, simple and straightforward. Complexity is a waste of resources.
5.
We focus on the things that matter, because it is impossible to be excellent in everything.
6.
High performance motivates people and will be rewarded.
7.
We lead through example. Titles don't count anything without our actions behind them.
8.
We are open but critical, we learn and grow, we stay humble at any time.
9.
Excellent ethics, no trickerys and politics is our style. Non-compliance will be punished.
10.
In everything we do we embrace the long-term view and see challenges along the way as opportunities.
11.
Consumer is king and our brands must play a meaningfull role to make their lives happier.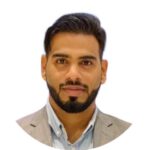 Nationality: Indian
Degree: Bachelor of Commerce
Motto:
"I will win. Not immediately, but definitely."

 
About my work at Happy Pet:
An amazing place to work with lots of challenges and opportunities for an individual to grow with the growth of the company.
At Happy Pet, every single employee decision matters. I feel the freedom to make my own decisions smartly and wisely for the improvement of the company.
At Happy Pet they don't only say but believe that Happy Environment leads to Happy Team and Happy Team leads to great success.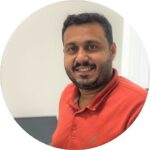 Habeebulla Manal Puthiya Purayil //
CFO
Nationality: Indian
Degree: Cost and Management Accountant
Motto:
"As you start to walk on the way, the way appears"
 
About my work at Happy Pet:
I am very much proud and happy to be a member of Happy pet family. Since I joined the company, I am enjoying the work with such a great team who is having experience and different thought and I feel it to reach the vision of the company that lead to our growth in all aspect. Hence, I believe I started to walk on the way.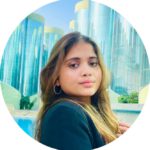 Sharon Samarasinghe //
Salesmanager
Nationality: Sri Lankan
Degree: Bachelor in human resource and organisation behaviour
Motto:
"Fall down seven times, stand up eight"
 
About my work at Happy Pet:
Happy Pet is a wonderful place to work in, full of cooperative and dynamic individuals who are from different cultures, and nationalities. This is a team of hard-working and committed people whose ideas and opinions are appreciated and valued. Happy Pet has given me the opportunity to dedicate myself into my work without compromising who I am as a person. The Happy Pet culture truly embodies the words "The only way to do great work is to love what you do." It is indeed a great work environment to immerse yourself in!