We are the HP Pet Food Germany Sdn Bhd, which is a business unit of Happy Pet Germany based in Malaysia. Our core business consists of importing and distributing dog food and cat food through the channel of specialty pet stores, veterinary clinics and online platforms by the brands Happy Dog and Happy Cat, which is manufactured by our sister company, Interquell Germany.
'Man's Best friend' is a phase we commonly hear. To some it might just be a saying, but to us it is an absolute truth! Nevertheless, we are a company that always believe in making the most beneficial food for our furry friends in the area of nutritional fact with the most possible inclusion of optimum quality natural ingredients such as a variety of meat base proteins, vegetables, fruits and herbs to meet your dog's and cat's need. This will ensure you with a variety of choices to select based on your preferences for your dogs and cats.
Beside providing great food for your dogs and cats, we as Happy Pet are here to provide and serve our customers with great pleasure and of best satisfaction.
We are truly a family.
HP PET FOOD GERMANY SDN. BHD.
M8 Jalan ML 16, ML 16 Industrial Park
43300 Sri Kembangan, Selangor
Malaysia

1.
We are dreaming big and looking for challenges to grow ourselves and the organization.
2.
Our people are essential, that's why we want them to be happy and care about them.
3.
A mindset of ownership among our people makes us stand out.
4.
We keep things easy, simple and straightforward. Complexity is a waste of resources.
5.
We focus on the things that matter, because it is impossible to be excellent in everything.
6.
High performance motivates people and will be rewarded.
7.
We lead through example. Titles don't count anything without our actions behind them.
8.
We are open but critical, we learn and grow, we stay humble at any time.
9.
Excellent ethics, no trickerys and politics is our style. Non-compliance will be punished.
10.
In everything we do we embrace the long-term view and see challenges along the way as opportunities.
11.
Consumer is king and our brands must play a meaningfull role to make their lives happier.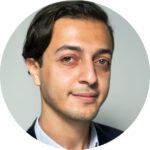 Nationality: Jordanian
Degree: Bachelor of Logistics Sciences
Motto:
"Whatever you want to do, believe it, play the game of believe and it will happen."
About my work at Happy Pet:
Here in Happy Pet Malaysia we do things differently because we are different, never say we can't, no excuses, we just do it.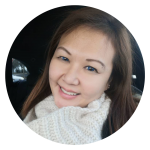 Joanne Wong // SALES & MARKETING
Nationality: Malaysian
Degree: Accounting & Hotel Management
Motto:
"You are never too old to set another goal or to dream a new dream."
About my work at Happy Pet:
Happy Pet has been a remarkable journey so far. While working with a dynamic team we also get to enjoy the freedom and flexibility to build the business at our unit. With our love and happiness for pets, we always strive the best for our customers and consumers. We are truly a Happy Family.