The Happy Pet Investment Holding was founded in Jannuary 2015 to bring super premium pet food, Happy Dog and Happy Cat, from Germany to all parts of the world.
Our products are produced from the best natural raw materials from our local suppliers in Germany. We at Happy Pet have a firm belief that our pets are a part of our family members and whatever we feed them, it's the same thing we feed ourselves. That is why all the ingredients in our pet food are the same quality as human's food. We do not use GMO food, additives or any artificial ingredients because we want to see our pets will be healthy and happy. We are the home of healthy pet food.
Because all you feed is Love.
Around the World.
We support you in your product selection, inform you about new products and innovations and assist you in marketing campaigns and promotions.
We also help you with Transportation and Paperworks and provide Product trainings.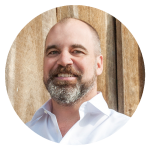 Heiko Weissinger //
Managing Partner
Nationality: German
Motto:
"Life is a boomerang, what you throw away comes back one day."

 
About my work at Happy Pet:
After various assignments in multi national companies, where I was responsible for the foundation and development of independent subsidiaries in Malaysia and Indonesia, I decided to start my own company in 2015.
This resulted in an international joint venture, Happy Pet Investment Holding GmbH, in cooperation with Interquell GmbH and other partners.
The aim: to market the Happy Dog and Happy Cat brands internationally.
Our branch office in Indonesia was opened in 2015 and the branch in Malaysia was opened only one year later in 2016. Followed by our branch in Thailand in 2017 and our branch in Hong Kong in 2018.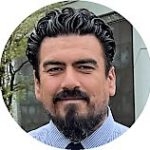 Murat Aytin //
GM Middle East, Asia and Africa
Nationality: Turkish
Motto:
"Life has two rules: 1. Never quit. 2. Always remember rule no 1."

(Harvey Specter)

 About my work at Happy Pet:
With Happy Pet I found a home. Home is where you can be yourself. Happy Pet gives me the opportunity to improve myself and grow together in a dynamic environment. I enjoy the freedom of making my own decisions and I give my best every day to pay that trust back by helping the best possible way to grow our business. I am surrounded by a team which has the greatest mindset. For me Happy Pet is a once in a lifetime career opportunity and I feel blessed to experience this every day.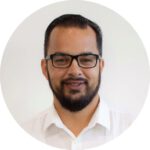 Murtaza Rizvi //
Export Manager Asia and Middle East
Nationality: German
Motto:
"Don't let yesterday take up too much of today."

(Will Rogers)
 
About my work at Happy Pet:
As the Export Manager for Asia & the Middle East at Happy Pet, I am responsible for overseeing and executing all sales operations for our beloved pet products. With my expertise in export strategies, market analysis, and customer relationship management, I ensure that Happy Pet establishes and maintains strong partnerships with distributors and retailers worldwide.